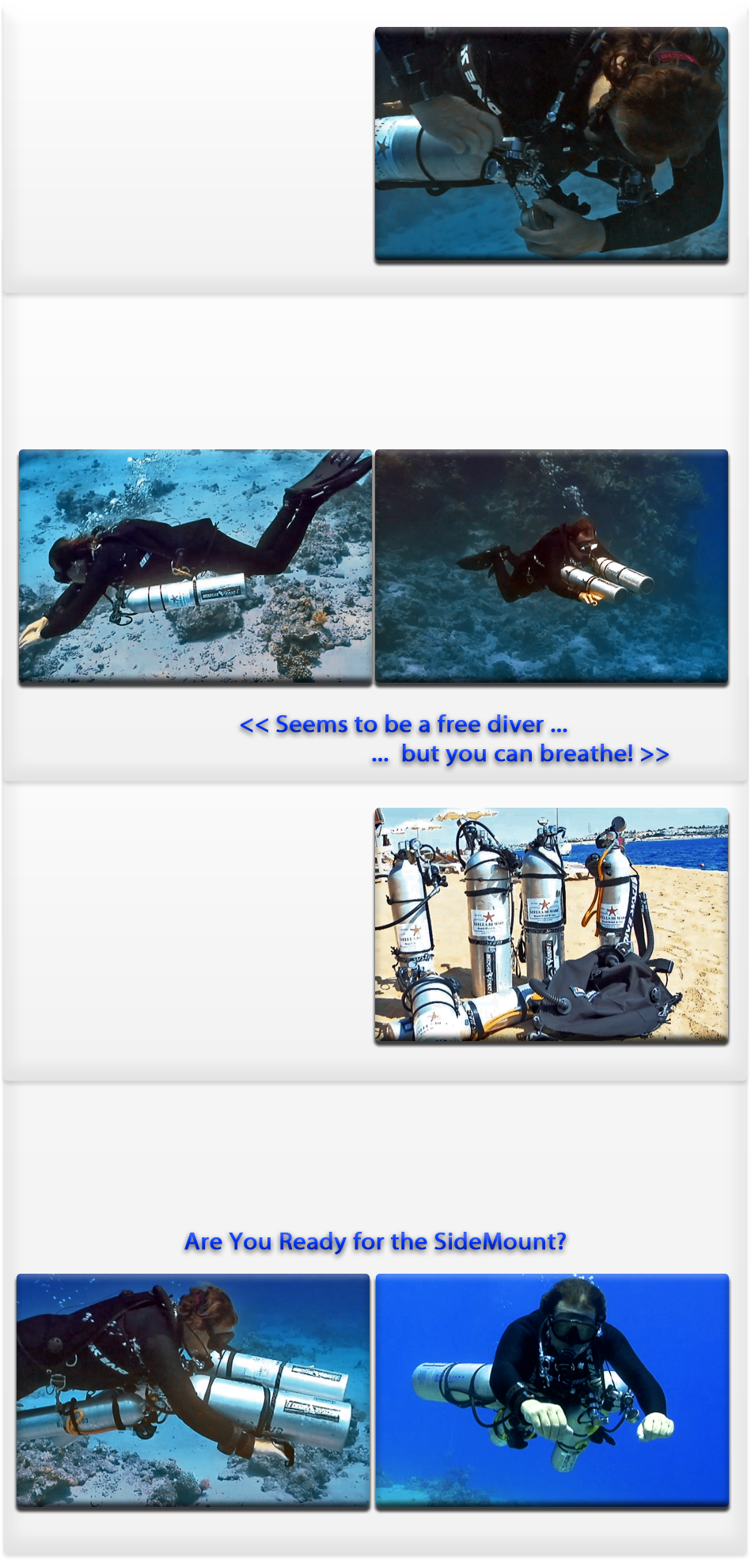 Safety

Redundancy
The SideMount is by nature a fully redundant system: 2 tanks, 2 completely independent First and Second Stages.

Air Management
The Diver has always full and independent management of air sources, even in emergency situations such as the free-flow or the end of the air.

Transfer of tanks' air.
Your buddy needs an air source?
Simply give him one of yours!

Buoyancy
Incredibly easy and hydrodynamic.

No longer changes in tank's trim on your back. In SideMount tanks are at your side and support you in the buoyancy, you can move them where necessary to maintain your ideal buoyancy.

Place tanks ahead and transform you into a torpedo, the current doesn't scare you anymore.

Weight Management

Tanks' handling.
Tanks are managed in the most intelligent way: the autonomy of a double-tank is kept with two single-tanks.

Do you want air as a "traditional" single-tank?
Just use two 7 lt small tanks!

Less weight needed.
About 20% weight reduction thanks to lower water volume that diver moves.

One for All
Recreational, Rech tech, Decompression technique, Wrecks, Caves exploration and Travel.

The customization possibilities are virtually endless: Aluminum, steel, decompression, nitrox, trimix, redundant air cell and only 1.6 kg weight.